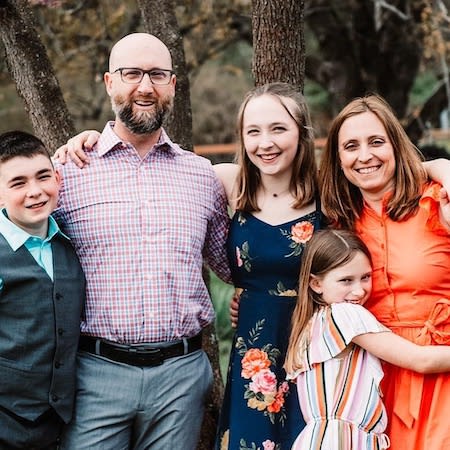 The Beares
My wife, Abby, and I are residents of western Howard County, and run our business in Ellicott City. We are also parents to three children, Alivia (9), Max (5), and Quinn (22mos.)…YIKES- time to update their ages! Alivia (15), Max (12), Quinn (8)!
We created this business over the past 10 years, and the culmination of that work has come together in a system we call 39 Minute Workout & Wellness.
As parents to three, as well as working in the health field, we are both passionate about all things health. We've both been getting acupuncture since 2001 and have added new forms of exercise and nutrition to our own lives.
Being parents has taught us about the need to take care of our health. We have never been the type to run to the doctor or entrust our health in a system that is often lacking. We choose to use western medicine only when sickness arrives or an acute medical condition arises. But for all other needs, the ones that we face each and every day, we would always seek to heal ourselves through nutrition, exercise and acupuncture.
Those same beliefs Abby and I live by and raise our kids with are what we teach our clients on a daily basis. At its core, this is an empowering belief and set of tools. I personally have watched my health get better every few years as I live more and more closely to these natural ways.
We are both excited and driven to share our tools with the world in the treatment room and beyond. We seek to work with people who may lack the knowledge or clarity, but who are motivated and ready to be healthier. We will work diligently to empower you along the way. Are you ready to start your journey???